Michelle Connor
Treasurer
Jennifer O'Dowd
Member at Large
Brent Leder
Member at Large
Inter-Lakes Pride Scholarship
The Inter-Lakes Pride Scholarship was created in July of 2021 to reward a deserving Inter-Lakes Pride Player with a financial reward to support their post-High School educational studies. Any Inter-Lakes Pride athlete who has completed 2 full seasons with the organization is eligible.
Inter-Lakes Pride players are required to fill out the Scholarship Application and submit it no later than July 15th to one of the current Inter-Lakes Pride Board Members. A copy of the Scholarship Application can be found in the FORMS tab on our website.
The Inter-Lakes Pride Board will select each Scholarship Recipient by majority vote during one of the scheduled Board Meetings. No person shall be awarded more than one scholarship. Scholarship winners will be notified by the President of the Board no later than August 15th.
The continuation of this Scholarship is within the sole discretion of the Inter-Lakes Board and may be terminated at any time with or without reason and with or without notice to any applicant, by a majority vote of the Board. The existence of the Scholarship shall not create any expectation in any applicant to entitlement to Scholarship funds.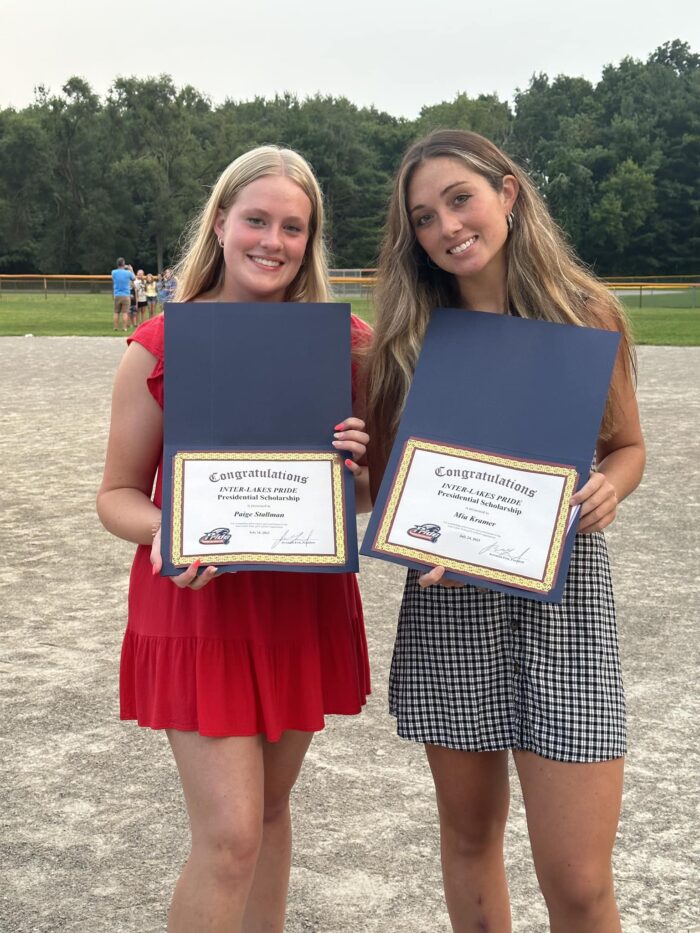 Paige Stallman & Mia Kramer
2023 Inter-Lakes Pride Presidential Scholarship Winners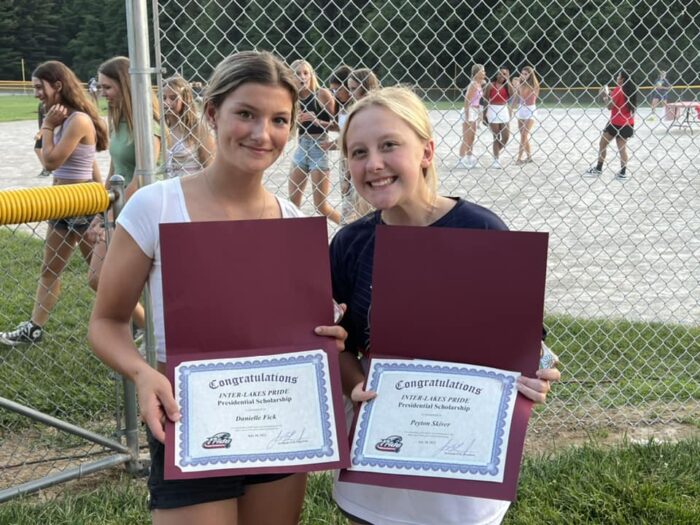 Danielle Fick & Peyton Skiver
2022 Inter-Lakes Pride Presidential Scholarship Winners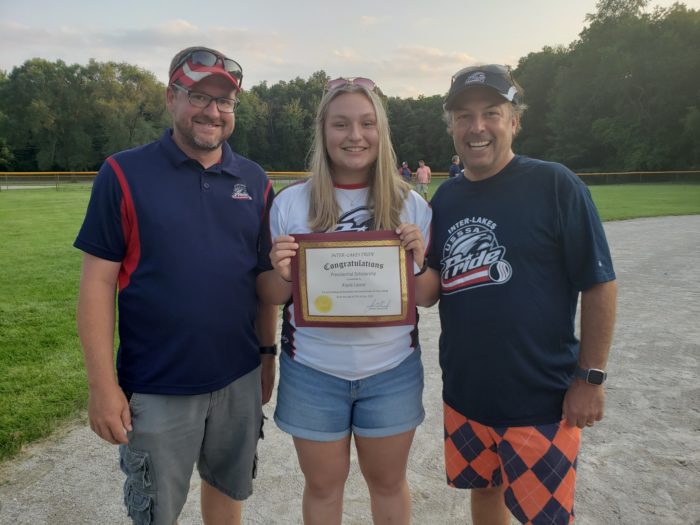 Kayla Lance

2021 Inter-Lakes Pride Presidential Scholarship Winner